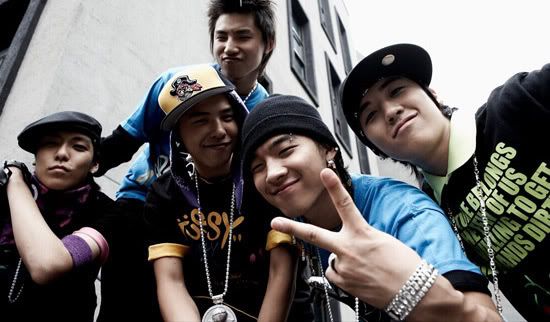 Popular group Big Bang has once again topped Thailand music channel MTV's international chart.
Big Bang's "Always" has been number one on the chart for two weeks straights for the 7th week (days 9-15) and the 8th week (days 16-22). They have already topped the chart before with "Dirty Cash" and "Lie". Just five months after Big Bang released their first single in Thailand in September, they managed to top the chart and thus set a new record.
According to YG Entertainment, "Always" was a title song of Big Bang's 1st mini album along with "Lie". However, because there was no other promotion for this song other than being aired on radios and performed on stage in Korea, they did not expect this kind of result.
A YG Entertainment representative stated, "After Big Bang promoted in Thailand last December, the fans got even more interested […] Although there are many fans who are disappointed that "Always" wasn't promoted in Korea, Big Bang is happy to hear this good news."
Having successfully promoted in Japan, Big Bang will hold a concert at Dokyo's JCB Hall on March 28th and 29th.


Credit: asianfanatics.net



GO BIG BANG..will support you guys forever!!!