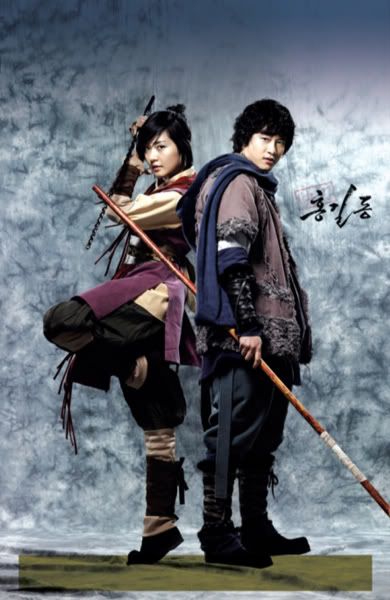 In the afternoon of February 27, actor Kang Ji Hwan has expressed his feelings about the actress playing Sung Yu Ri on the official forum of drama Hong Gil Dong.
Kang Ji Hwan wrote "The episode 19 will be a turning-point of the drama. In that episode, the status of our little silly girl (meant Sung Yu Ri) will be revealed. This is a big ordeal of the actress because audiences will wait and see how she will act. I also told Sung Yu Ri that I expect to see her acting. She said she will try her best to do well in this scene".
Besides, Kang Ji Hwan says "I thought that when I acted with Sung Yu Ri, I could meet the other members of Fin.K.L band, unlucky I didn't meet anyone."
Finally, he wrote "I really like Hong Gil Dong's yells when he fights, but they have been cut when broadcasting. There's 3 weeks left and the drama will finished. We will do our best to contribute for audiences.
Credit: asianfanatics.net